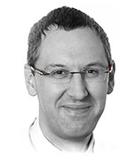 Simon Fremont – The Explorer's Eye
Simon has a Master degree in photography from Falmouth University. He is an Essex based visual storyteller who aims to engage with a broad audience using a strong visual language, positioning his practice within the evolving forms of visual communication present in today's society. The visual stories are not intended to tell people what to think, instead they encourage them to reconsider their views encouraging them to explore the topic in more detail, a process he calls enlightened self-exploration through visual mediation.
He has been a photographer for over 30 years and has developed a diverse body of work that is unique in the breadth and depth of subjects explored. He likes to take a global perspective in the appreciation of photography yet undoubtedly his home in Essex, acts as the fulcrum and repeatedly appears in his image making. Having worked for a period in the Netherlands which he attributes to a rediscovery of photography as a creative outlet for his stories, he returned to the county of his birth full time in 2010.
The work displays a warm affinity for Essex through an growing body of work which explores different aspects of a county influenced by London yet has its own unique identity. He is comfortable with this paradox of place and his work has developed a rhythm balances rural and urban influences. He adopts traditional techniques of image making yet experiments to create new possibilities that advance the methodology that remains at the core of his practice.
He is inquisitive at his core, taking joy in exploration and this leads to an uncovering of history, place and people. The work is expressed through an engaging narrative that invites the reader to join him on a journey into, through and around his subjects. the perambulations and the pleasantly muted colour palette show a conscious visual control across of the multiplicity of subjects.
Featured Works
Previous Exhibitions
Chicken Shack
Bargehouse Gallery, October 2018
Chicken Shack is a fusion project merging the trend for self-sufficiency with desire to have local product like eggs from garden chickens and a period where life was simpler in this case the youth of the artist. Chicken's are social birds constantly communicating and the series images are what they might say to each other if they had Instagram accounts using phrases from 1970s songs.
Points of Departure – Tilbury to Harwich
5th Base Gallery, August 2018
In response to the 'EU Withdrawal Agreement' negotiations Simon embarked on a photographic journey exploring points of departure between Tilbury and Harwich, ports that facilitate trade with Europe. The images adopted an aura that reflects the liminal period where the future relationship with Europe is far from resolved. Piers, jetties and landing stages stand perpendicular to the coast  representing possible solutions to different aspects of the withdrawal agreement between the United Kingdom and the European Union.
Last person to leave turn off the tap
Strand Gallery, October 2017
'Last person to leave turn off the tap' is my most recent body of work to be exhibited that explores Sandford Mill a water treatment plant built in the 1950s and decommissioned in the 1980s. It was built to address water shortages in a rapidly expanding Chelmsford. The building is now in limbo waiting for a decision on its future. The images capture the limbo state of the apparatus of treating water in the main Filter House.